Summer is the best time to find super fresh ingredients that work perfectly in a salad! This Summer Salad Recipe is full of delicious fresh ingredients and will be a perfect lunch entree, or a simple option to bring to all the summer picnics and BBQs!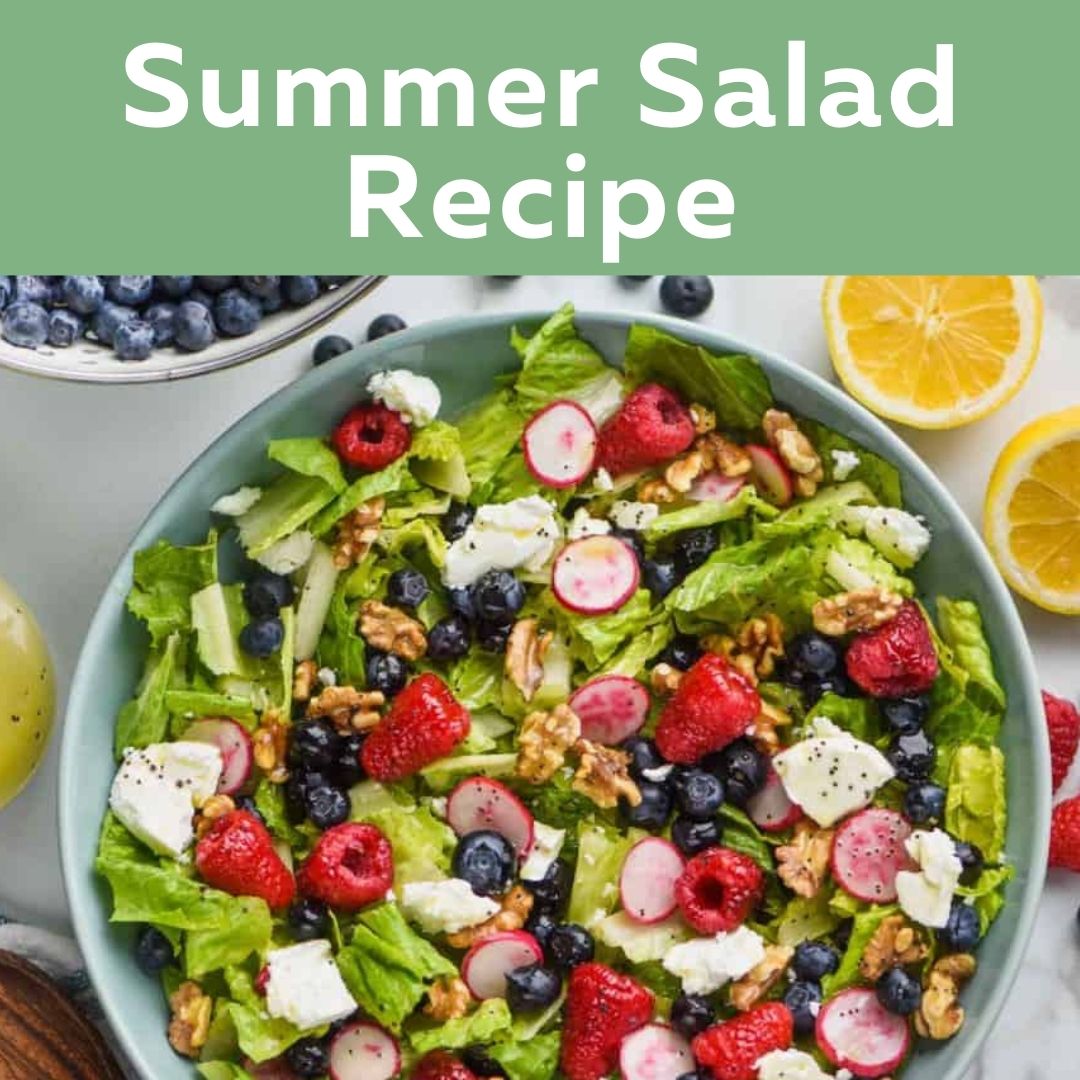 Ingredients:
Salad Ingredients
3 Romain hearts chopped
1 cup roasted walnuts see note 
1 cup blueberries
1 cup raspberries
10 small radishes washed, trimmed, and sliced thin
60g goat cheese crumbled
Lemon Poppy Seed Dressing
2/3 cup olive oil
1/3 cup lemon juice see note 
1/4 cup granulated sugar
1/8 teaspoon salt (or just a pinch)
1 teaspoon ground mustard
1 tablespoon poppy seeds
1 tablespoon honey, optional
Instructions:
Toss all of the salad ingredients.
Whisk together the olive oil, lemon juice, sugar, salt, and mustard until the sugar is completely dissolved. Taste and add more lemon until it has enough of a lemon flavor for you. Add more honey if it becomes overwhelmingly acidic.
Stir poppy seeds into the dressing.
Congrats! Your delicious summer salad is ready to serve!