Father's Day is just around the corner, and the best way to show your dad how much you care - is to indulge him with some mouthwatering home-cooked treats! Our easy recipe ideas will help you with that, so keep reading!
1. Cheesy Bacon Cottage Pie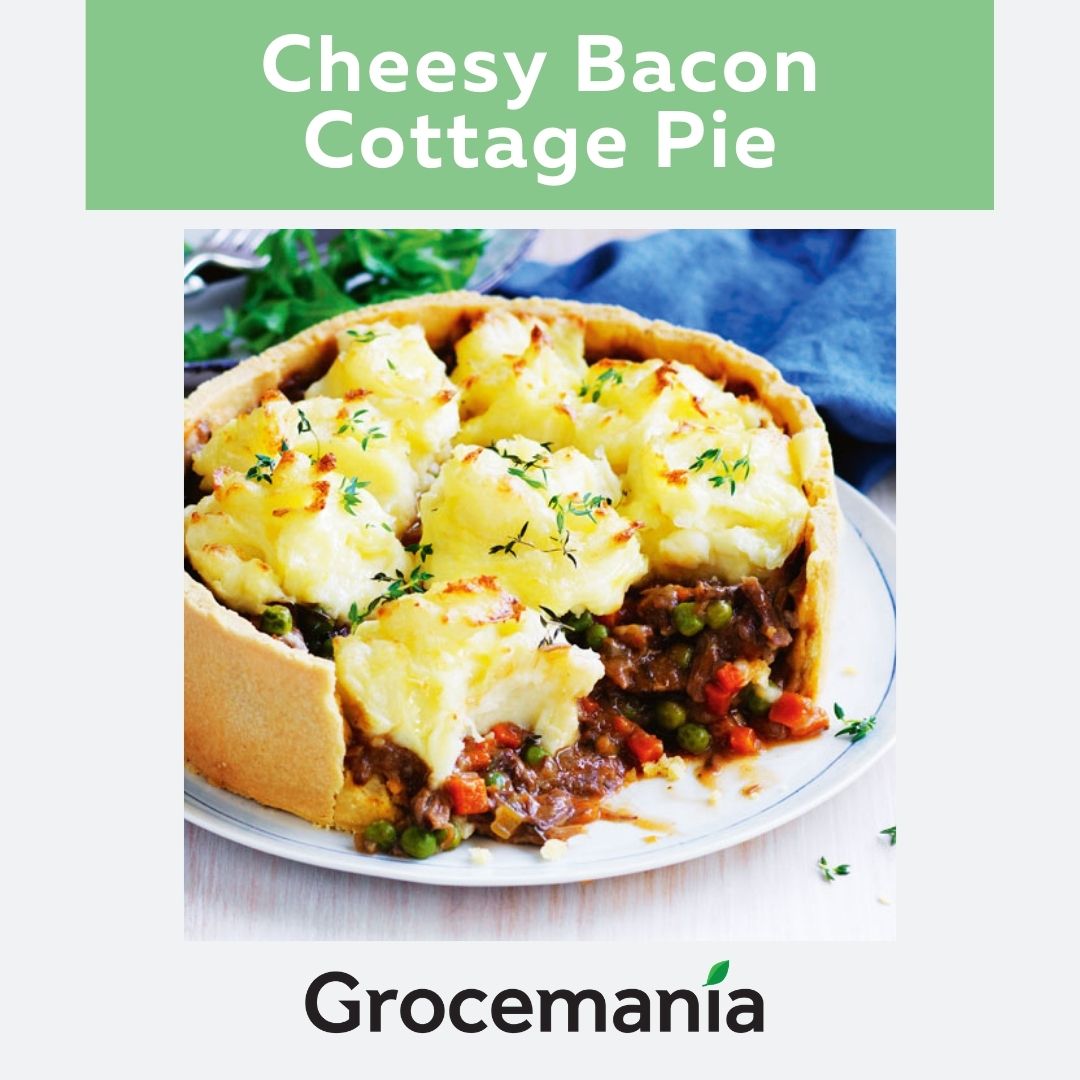 Ingredients:
3 large (1 1/2 - 2 pounds) potatoes , peeled and quartered
8 tablespoons (1/2 cup) butter
1 medium onion, chopped (about 1 1/2 cups)
1-2 cups vegetables—diced carrots, corn, peas
1 1/2 pounds ground round beef
1/2 cup beef broth
1 teaspoon Worcestershire sauce
Salt, pepper, other seasonings of choice
Instruction:
Preheat oven to 220C.
Heat oil in a large saucepan over medium-high heat. Add onion, carrot, and celery to pan. Cook, stirring occasionally, for 5 mins or until onion softens. Add garlic and cook for 30 secs or until fragrant. Add mince and cook, stirring with a wooden spoon to break up any lumps, for 8 mins or until browned. Add tomato paste, tomato, Worcestershire sauce and stock and bring to a simmer. Reduce heat to medium-low and cook for 15 mins or until mixture thickens slightly. Stir in peas. Set aside for 15 mins to cool.
Meanwhile, heat mashed potato.
Spoon beef mixture into a ceramic 6cm-deep, 22cm-square (4L-capacity) baking dish. Top with mashed potato and cheese. Bake for 10-15 mins or until golden. Serve with mixed leaves.
2. Sausage Sandwich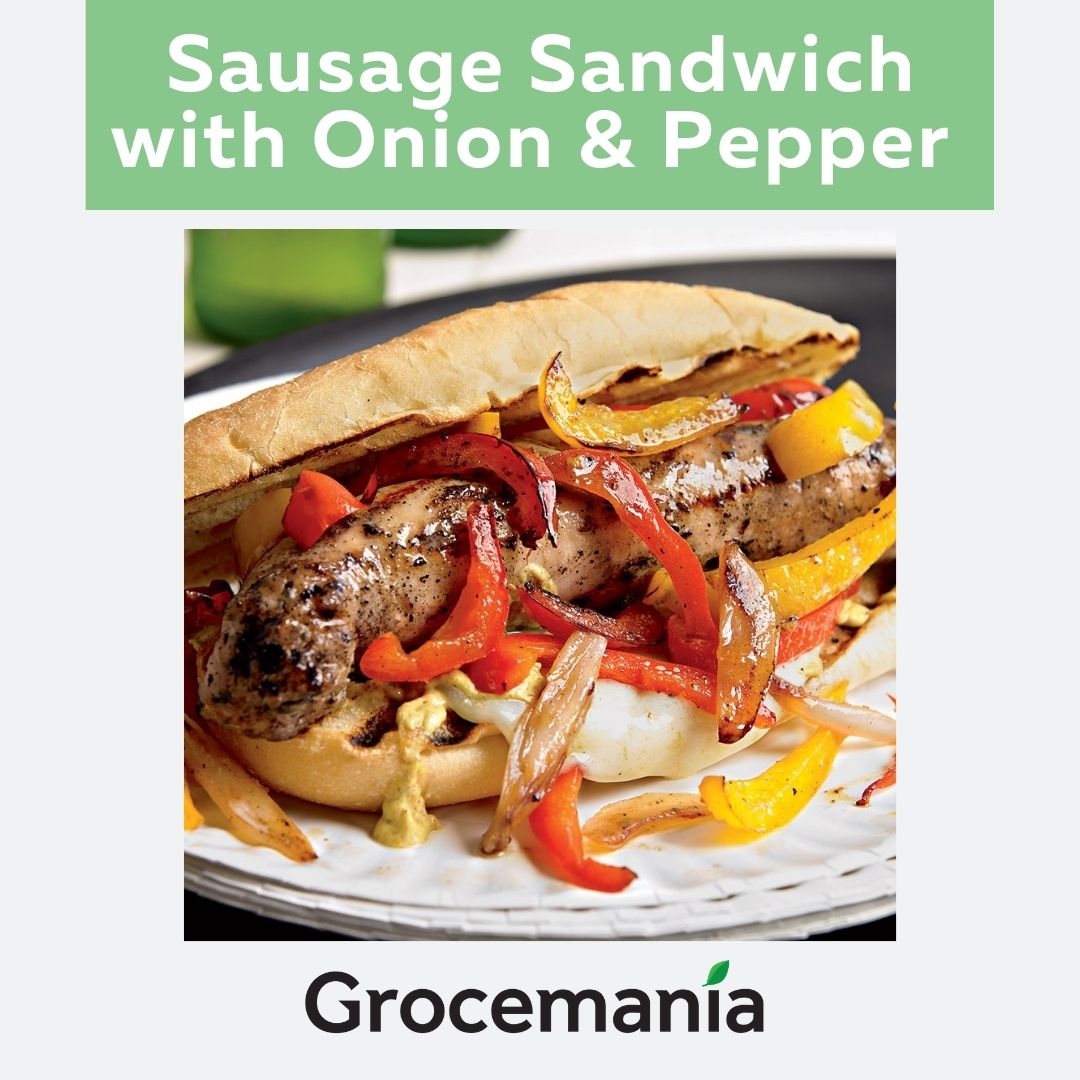 Ingredients:
1 Tbsp olive oil
1 red bell pepper, sliced
1 yellow bell pepper, sliced
1 yellow onion, sliced
Salt and black pepper to taste
1⁄2 Tbsp red wine vinegar
4 links uncooked chicken or turkey sausage
4 hot dog buns (preferably potato buns)
4 slices provolone
Spicy mustard to taste
Instruction:
Preheat a grill or grill pan.
Heat the oil in a large skillet.
Add the red and yellow peppers and the onion and cook, stirring occasionally, for about 10 minutes, until lightly blistered and soft.
Remove from the heat, season with salt and pepper, and add the vinegar. Reserve.
Grill the sausages for about 12 minutes, until lightly charred and cooked all the way through.
This can also be done in a pan, over medium-low heat.
Heat the rolls on the grill until warm and toasted, if you like.
Lay a slice of cheese in each roll, drizzle with mustard, then top with sausage.
Divide the peppers and onions among the four sandwiches.
3. Spaghetti Meatballs Pasta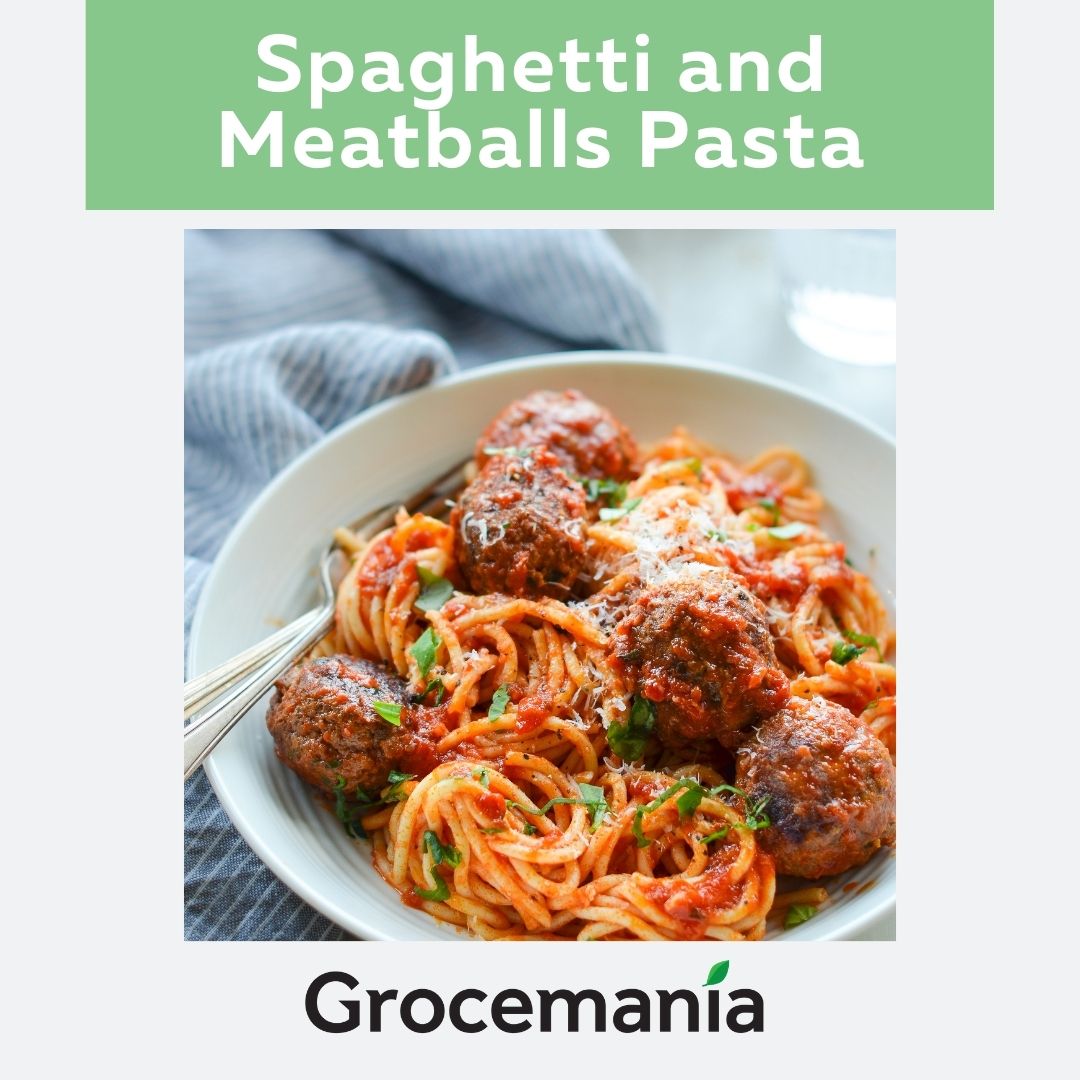 Ingredients: 
1 large egg
3 tablespoons finely chopped fresh basil (plus more for serving)
3 tablespoons finely chopped fresh parsley
1 teaspoon dried oregano
3/4 teaspoon salt
1/4 teaspoon freshly ground black pepper
2 cloves garlic, minced
1/4 cup water
1-1/2 pounds ground "meatloaf mix" (approximately equal parts ground beef, pork and veal)
3/4 cup dried Italian style bread crumbs (such as Progresso)
1/2 cup freshly grated Parmigiano-Reggiano cheese (plus more for serving)
Large jar (32 oz) good quality Marinara sauce (such as Rao's)
1 pound spaghetti
Instruction:
Preheat the oven to 350°F and set an oven rack in the middle position.
In a large bowl, whisk together the egg, basil, parsley, oregano, salt, pepper, garlic and water. Add the meat, breadcrumbs and cheese and mix until just combined (your hands are the best tool). Do not overwork it.
Roll the mixture into golf ball-sized meatballs and place on an ungreased baking sheet. Bake for about 10 minutes, then remove the baking sheet from oven and use a metal spatula to turn the meatballs (they will stick a bit but should release easily when you scrape under them with the spatula). Put the meatballs back in the oven and cook for another 10 minutes, until they are nicely browned and almost cooked through.
In the meantime, bring the marinara sauce to a simmer in a large skillet. Taste it and adjust the seasoning if necessary (I usually add a healthy pinch of sugar and some freshly ground black pepper). Transfer the browned meatballs to the marinara sauce, leaving the fat behind. Cover loosely with a lid or foil and simmer for about 10 minutes, until the flavors marry and the meatballs are cooked through. Keep warm until ready to toss with pasta.
While the meatballs are simmering, bring a large pot of well-salted water to a boil. Add the spaghetti and cook until al dente. Drain, then toss with the sauce and meatballs (you may find it easier to toss everything together in the pasta pot rather than the skillet; it depends on the sizes of pans you are using.). Serve topped with fresh basil and more grated cheese.